Renovating Our New Fixer Upper, Part 1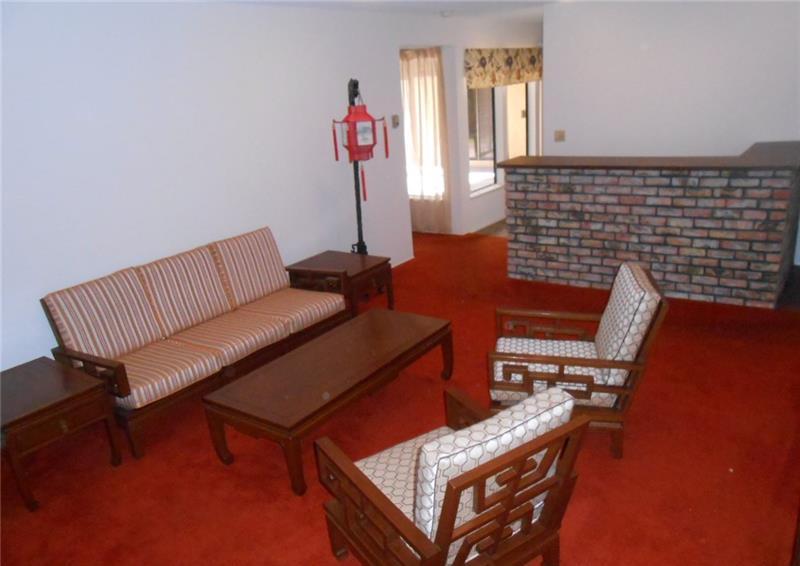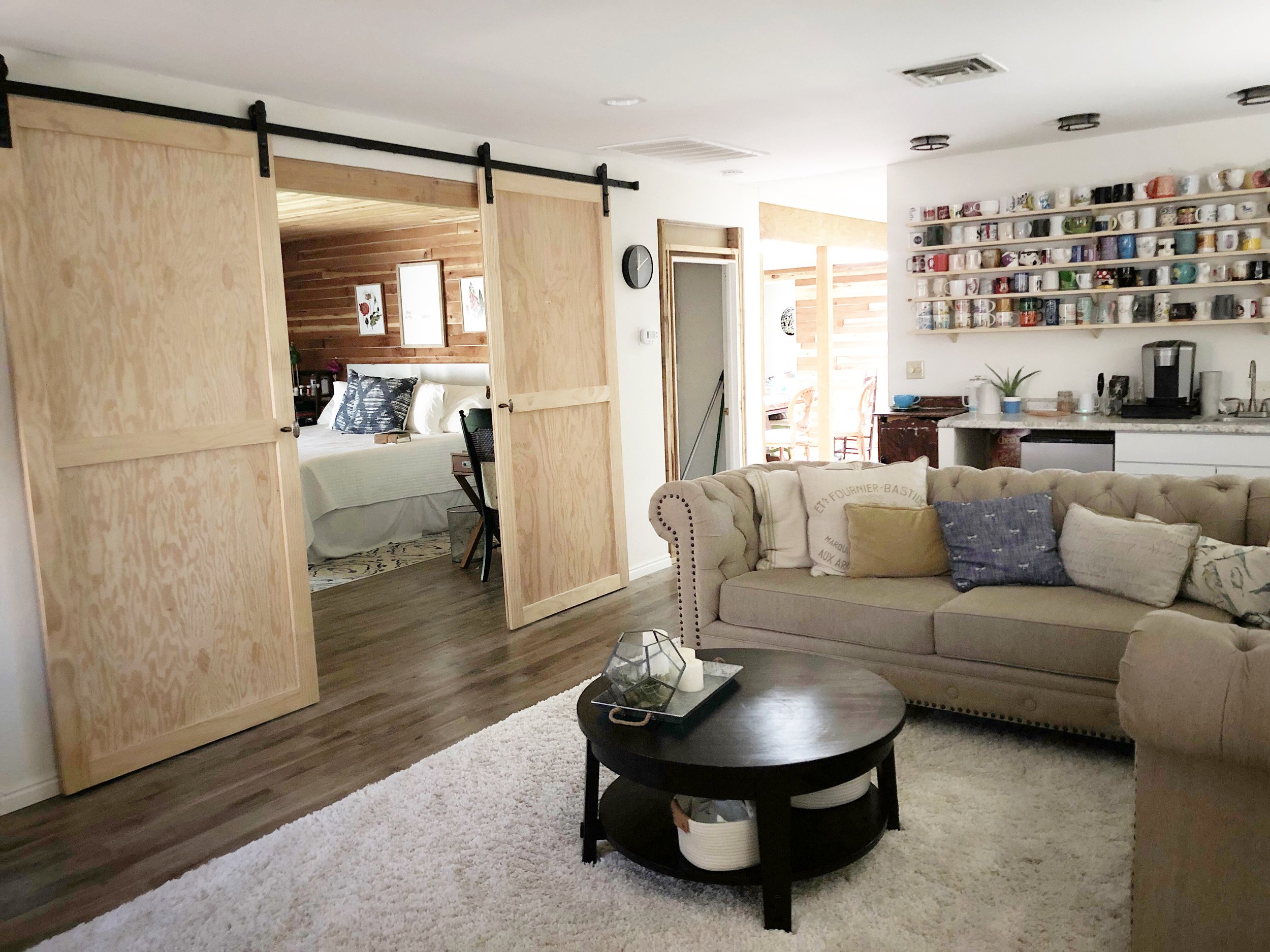 I want to share a little bit about some of the renovations we've done to our house since buying it in September of 2017. Just know that these pictures do NOT do it justice. This house looked like it was straight out of the Brendan Fraser movie "Blast from the Past!"
We took, "buy the worst house on the best block" quite literally.
A Little Renovation History
First, a little history, just to catch you up - Daniel and I bought our first home in 2011 when I was 47 months pregnant with our second daughter. Ok, maybe not 47 months, I was 8 months pregnant in the middle of summer living in a desert and renovating a house.
What in the world were we thinking?
But I digress… So we purchased our first home: a foreclosure that the bank did nothing to. It was the most bland house I had ever seen.
Through the years we did more work and renovations than I can even keep track of, ending with a gigantic 400 square foot bedroom & dining room addition and kitchen remodel. The finished house was beautiful.
The Search for a Bigger Home
A year or so after we finished the remodel we decided to list the house because it just wasn't big enough. With both of us working from home, homeschooling three kids, and wanting a place for our out-of-town family to stay when they visit, we just couldn't seem to make it all work in our little home.
So began the home search.
Which sucked.
Guys, I am not exaggerating when I say we could not find a house that would work for us or even meet half of our requirements. It got to the point where we were so desperate just to find something bigger we were putting in offers on houses we weren't even in love with. We were so discouraged.
Buying The Worst House On The Best Block
One morning I was looking over the listings in our town when I came across a house we hadn't looked at because the listing pictures were just THAT bad. But then I realized that I had actually just been to the house a few months prior for an estate sale! I remembered calling my mom while I was there at the estate sale and telling her how crazy the house was because it truly felt like you walked back in time.
Red shag carpet, bright orange shelving, pastel floral drapes, ORIGINAL 1970's Jenn Air appliances, a gaudy built-in brick bar… I mean this place was a lot to take in.
The Before…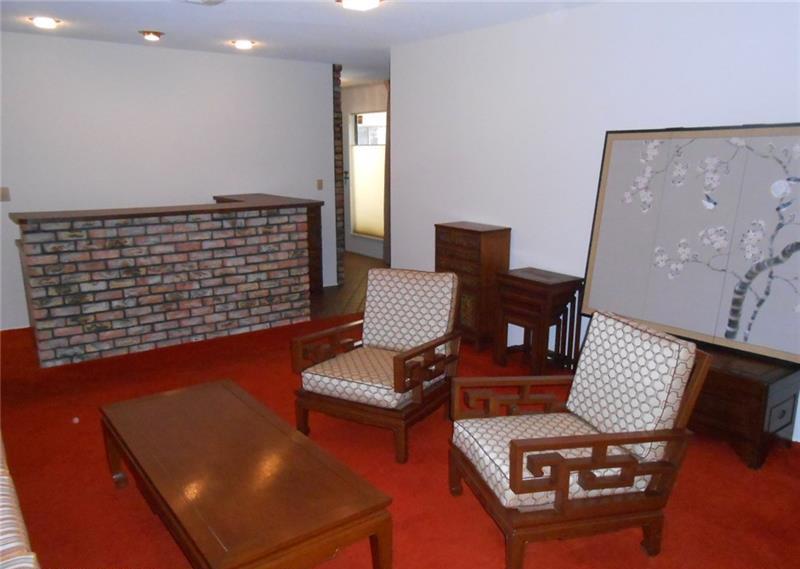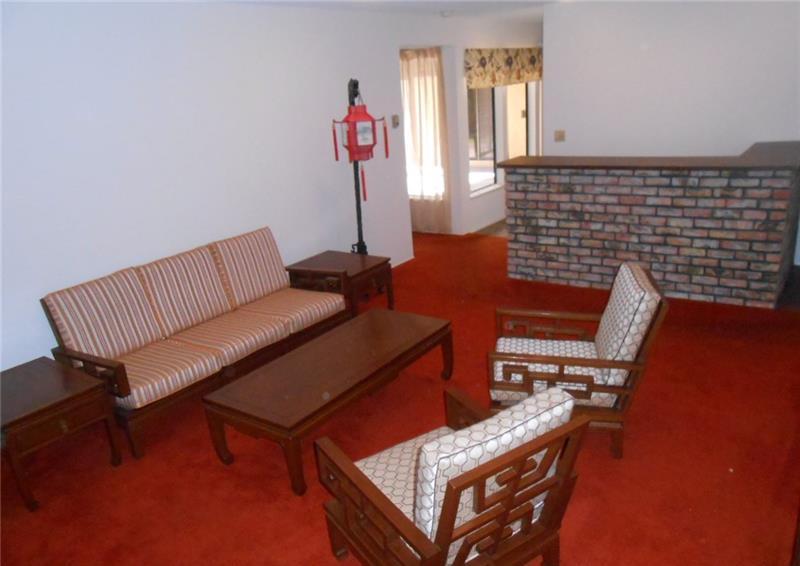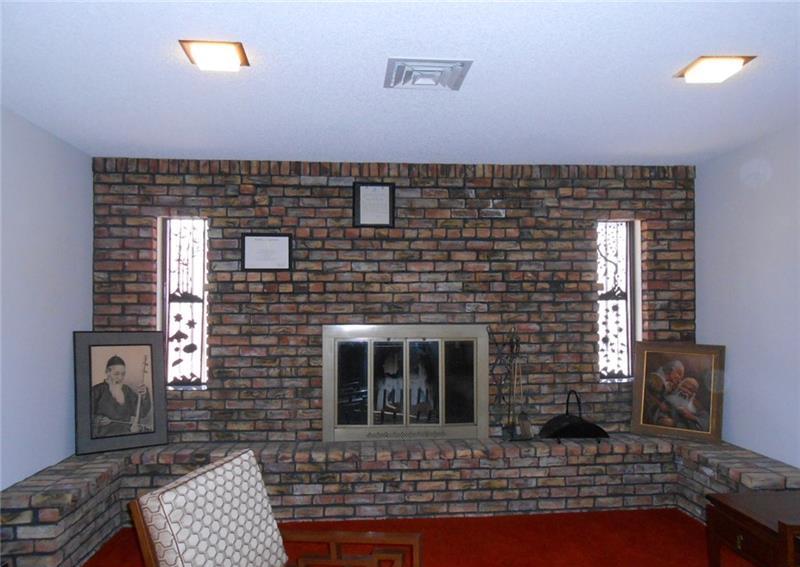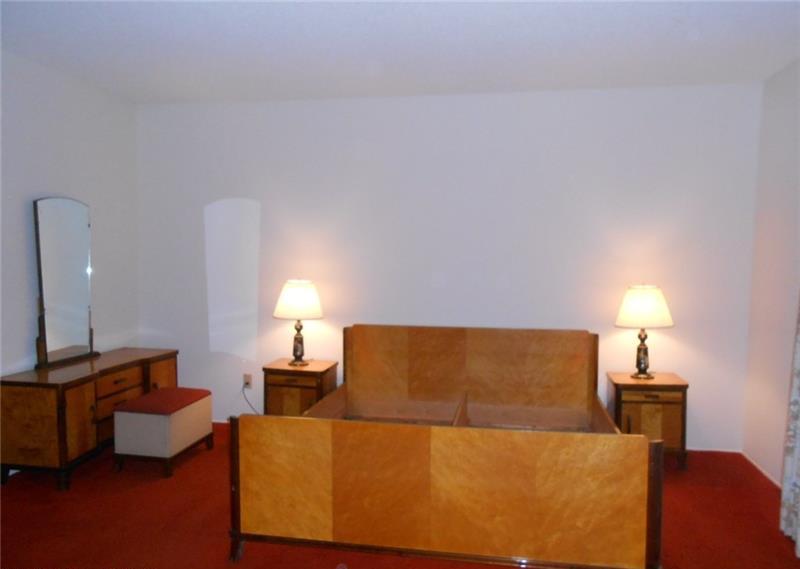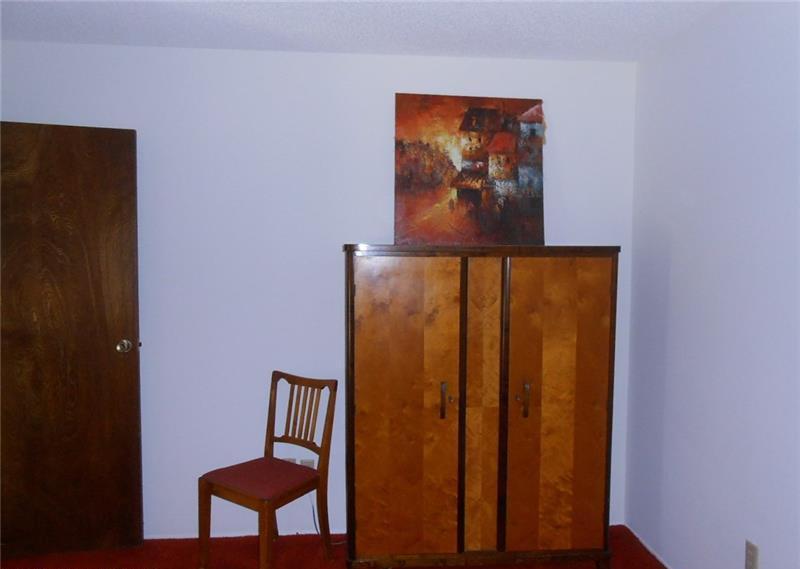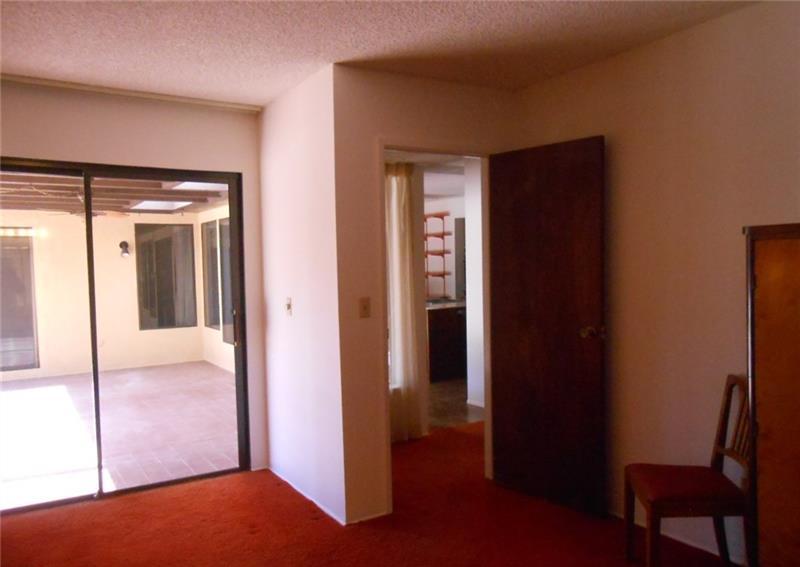 I called Daniel over, showed him the pictures, reminded him of my being there months before and asked if we could go look at the house. I mean, we were desperate, right? Lucky for me I married the world's most optimistic human, so Daniel was pumped at the idea of looking at the house.
I remember calling our agent at the time and asking him when we could set up a showing - he had to double check the address I gave because he didn't think there was any way we would want to see it!
That first afternoon we went to look at the house Daniel couldn't come because he was working. So, I dropped the kids off with my mom and met the agent at the house. This place was even crazier then I remembered…
Dreaming in Our Dream House?
But something happened as we walked through it.
I remember imagining Ava's graduation party here, picturing birthday dinners and Christmases, and feeling like this was the perfect house for us. That's the amazing part about renovating, knowing you can look past all the superficial things in a home that need to be fixed or redone and see the potential magic underneath. I had the vision. My heart was sure. This was our home.
So, we brought Daniel back the next day. He initially thought I was crazy but, after telling him what I felt and sharing my vision, he was all in! So we put in an offer. All our hopes and dreams and emotions were so tied into this house. I wanted it so so badly.
The next day our Agent called to tell us the seller wouldn't even look at our offer because it was too low. What in the actual heck. I was devastated.
So, we prayed, we recalibrated, came up with a new plan, decided to list our house the very next week, prayed some more and put in another offer. After back-and-forths and inspections and price changes and all the weird paperwork and timelines that go into house buying we GOT THE HOUSE. All the praise hands. Every. Single. One.
The Fun Part: All The Renovating
Things are coming together beautifully!
My design inspo for our home is Santa Barbara Ranch style. We are soooo far from done and the projects have come to a screeching halt (I'm looking at you, surprise pregnancy) but we've made a lot of progress and we're excited to keep going!
Here's a look at just a *few* of the things we've done to our house so far and my favorite area of our home.
Master Bedroom, Living Room and Fireplace Remodel
The During…
The master bedroom and living room area of the house are separated from all the other bedrooms, kitchen, and living areas. The living room has a humongous, wall-to-wall brick fireplace and originally had a horrendous built-in brick bar. Oh, and don't forget the red shag carpeting!
The After…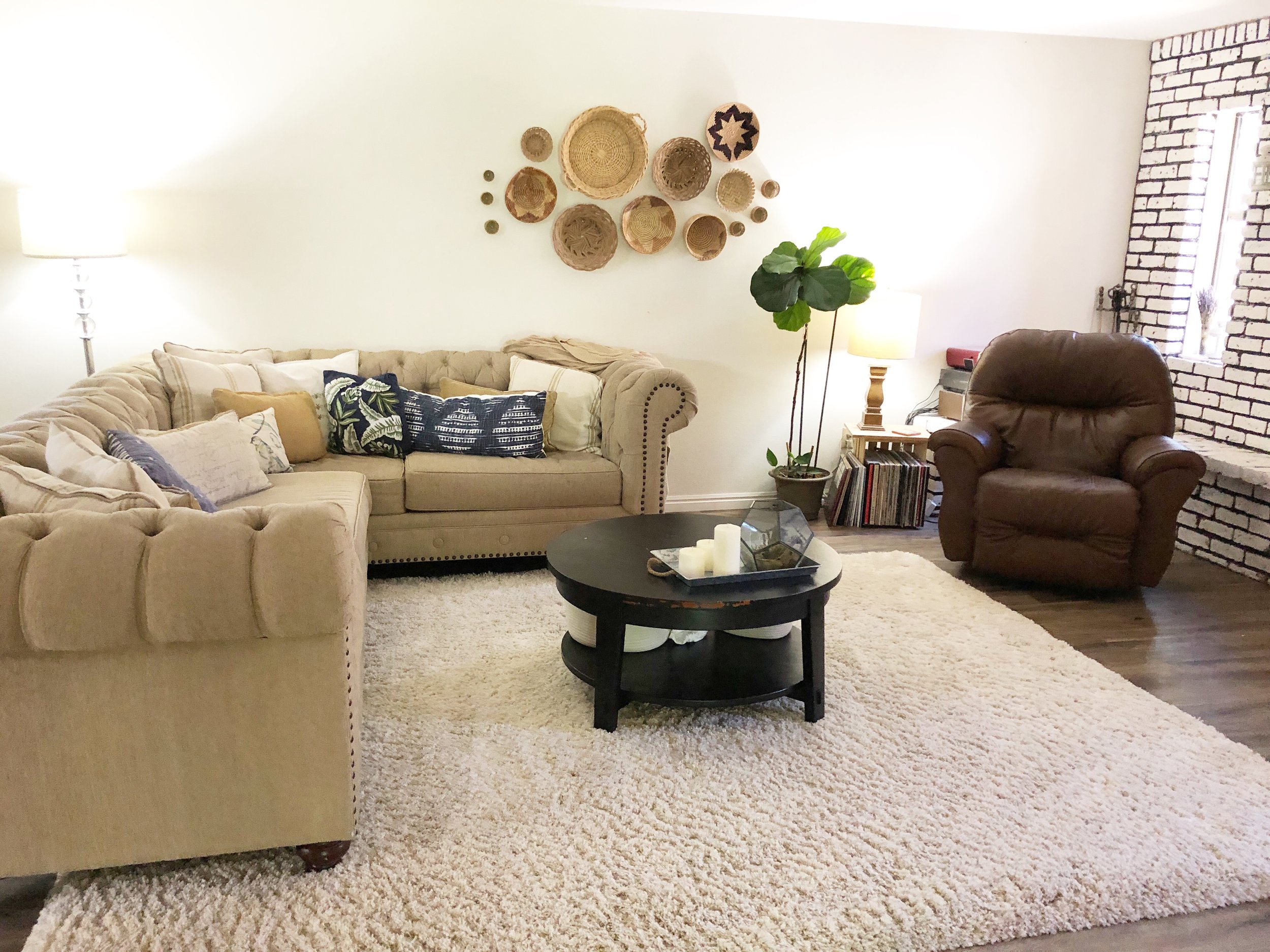 We ripped out the carpet and laid new wood-look laminate flooring, scraped and retextured the ceilings, put in can lights, ripped out the oversized brick bar and built a new coffee bar, replaced the master bedroom door with a new 6 foot opening and a pair of sliding barn doors, painted the fireplace white and put in french doors from the master bedroom the backyard.
It's so beautiful! I can't wait to share more of our renovations with you and give you a glimpse into our dream home as we build it!